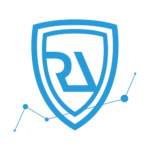 Safeguarding Brands Online
Reg.Asia is digital brand protection and domain management company, a division of Web Commerce Communications Limited (WEBCC), one of the world's leading ICANN accredited domain registrar. Has 19 years of experience in IT industry, we specialise in domain portfolio management for brands and trademark owners. We provide solution for brands to combat with cyber squatting, phishing, domain-hijacking and counterfeiting in the world of Internet.

Reliable
We are trusted by top brands in Malaysia, Singapore, Indonesia, Thailand, Korea, Hong Kong and in Southeast Asia. ISO 9001:2015 certification in provisioning of customer support & process enhancement for domain name compliances - Web Commerce Communications (Singapore) Pte. Ltd.

Efficient
Ensuring that we delivers as promised and maintains the high levels of service expected across all of the services we provide, a dedicated Account Manager will be responsible for all the bureaucratic aspects, your main point of contact.
Global Presence
We have offices in Singapore, Taiwan, Kuala Lumpur, Jakarta and Seoul. WEBCC is an accredited Registrar for ICANN, China, Taiwan, Hong Kong, Malaysia, Singapore, the Philippines, Vietnam, EU, US and growing list of other country-code domain names.