PHISHING AND BRAND ABUSE MITIGATION SOLUTION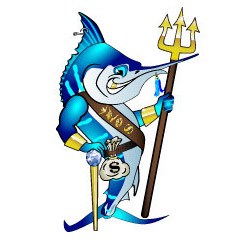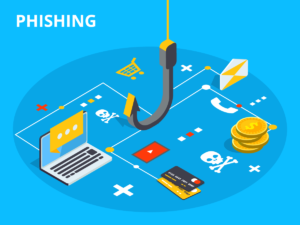 Every year you would hear this big company got sucked out 100mil or this guy got played with his entire life saving all cause he open up an email, and then the crowd goes bursting with laughter. It is funny when it's fictional or when you put it into a joke but believe it or not, this happens in real life and it could happen to you and your organization. With just one wrong click of a button you'll lose every penny you had saved for an apocalyptic moment without realizing that click could be your own apocalypse.
PHISHING
Here we are going to unraveled the famous cyber lingo that brings apocalypse to everyone and every organization by just opening an email, PHISHING. The fraudulent practice of sending emails purporting to be from reputable companies in order to induce individuals to reveal personal information, such as passwords and credit card numbers. The information is then used to access important accounts and this would result in identity theft and financial loss.
To do this, the messages usually include a link to spoofed web pages. This way, users believe they have reached a trusted website, and enter the requested information, which is really falling into the hands of the fraudsters.
BRAND ABUSE
Up next is uncovering online brand abuse. Brand abuse is used to define many form of malicious activity, all of which share the common theme of exploiting an existing brand in some way either to gain profit or just to damage the brand reputation. Some of the common example of brand abuse are:
IMPERSONATION
FALSE ADVERTISING
MSREPRESENTATION
This then makes managing brand reputation difficult which leads to maintaining a good brand image even harder. Little that we know Online Brand Abuse is very lucrative business for cybercriminal but that also means that businesses that are affect by it could lose thousand if not millions of revenues and a bad reputation. That is where we Reg.Asia comes in and save the day.
EFFECTS OF PHISHING
Theft of identity and users' confidential details. This could result in financial losses for users and even prevent them from accessing their own accounts.

Loss of productivity.

Excessive resource consumption on corporate networks (bandwidth, saturated email systems, etc.).

One particularly dangerous form of phishing is known as pharming. It involves modifying the domain name resolution system (DNS) to redirect users to false web pages.
EFFECTS OF BRAND ABUSE
Brandjacking is the unauthorized use of a legitimate company brand. Cyber criminals usually assume the identity of another company by the intent to gain profit by deceiving trusting customers.

Counterfeiting through online. It usually co-exist with Brandjacking whereby upon using a legitimate brand, they then proceed on selling fake or pirated goods to look genuine through ecommerce sites or spam emails.

Cyber Criminals abuses trademarks, domains and names to gain customer customers and then sell illicit goods through cybersquatting method.
PHISHING AND BRAND ABUSE SOLUTION AT REG.ASIA
By subscribing to Reg.Asia we can assure that your chances of getting involve in a fishy situation is brought down to minimal, because with Reg.Asia we only provide the best protection against phishing and brand abuse activities. At Reg.Asia we provide phishing and brand abuse solution through this method:
Online Brand Monitoring services through online search engines and social media websites
Brand name registration worldwide (800+ extensions)
Premium detection capabilities through extensive domain audit
Constant updates to client on new phishing tactics
Fast sites takedown service
Provide list of potential phishing related URLs to client
In charge with over 800 domain worldwide Reg.Asia provides only the best for the best. The benefits of registering with us is that you can push your worries away as we provide one stop solutions with the recognition of prompt and efficient service by our clients. One-on-one dedicated account management, reliability with real time performance and to top things off, we provide flexible payment options. So come visit us at Reg.Asia.com and get your phish unhook and your brand protected.