8 Benefits of Domain Portfolio Management and Value Added Features with Reg.Asia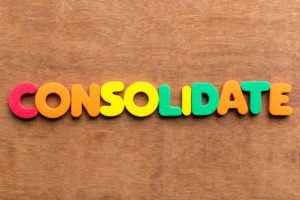 Does the following situation sound familiar to you?
Domain names are scattered at different registrars

Domain names due at different times of the year

Different price and currencies in RM, USD, EURO

has difficulties to look for support during emergency
Are you frustrating on the problems?
No worries, this problem can be easily corrected…
We know your struggle of owning multiple domains, because with all that domain comes the headache of tracking where each is registered, business or personal names provided for the registrant, the associated contact information and most importantly when is their expiry date. By any chance those description sounds familiar to you, then all you need is to look for a registrar / provider to consolidate your domains. Reg.Asia will be your specialist to help ease the headache away.
Here are 8 benefits of domain portfolio management with value added features with Reg.Asia.
1. Simplified Administration – with a dedicated account manager
Let's be frank, managing multiple domain name under different account manager tends to make your live harder thus leading you to have multiple spreadsheet holding information of all the domain under separate accounts with various logins credentials you use.
What consolidating could do for you is that, all your domain name would be under one account to reduce your confusion and give you a wide angle view of your domain portfolio from renewal dates to DNS setting to contact details and more. Besides that, with the built in tools provided by your registrar, you could now make bulk changes to your domain names and increase overall efficiency. This simplified administration benefit will save your time from having to go from one registrar to another just so you could change or renew a domain setting.
2. 100% eye sight with Control (centralize reporting)
The perks of having centralized account is that it's much easier to keep registrant and contact information up to date. This then ensures that you will not miss any important renewal reminder or verification emails that could put your domain at risk of expiry. Furthermore, if you are one of the corporate giants with multiple business unit, with each unit managing their own domain registration and renewals, you'll be able to provide them with unique login details and restrict their access to things like pricing billing and account permission.
3. Security Enhancement
Obviously with owning a domain name comes concern on security, by consolidating your domain portfolio you automatically decrease the risk of interference by bad actors through an increase of oversight as describe above. Another tool and services that is at your disposal and reliable is registry lock. Registry Lock secures your domain at "Ground ZERO" it restricts access at a registry level and prevent it from being transferred, modified or deleted from an unknown party.
4. Prices and Features (No Hidden Cost)
Domain prices have been reasonable. If you by any chance acquired multiple Domain Names at a more expensive rate, you should then consolidate those domain with a lower cost registrar and save a whole sum of your money. This is because now a days registrars are offering many features for free that were once expensive add-ons. So all in all you are able to save money with top notch services.
5. Auto renewal and expired notices
The auto renewal and expiry date tracker is an absolute must for you corporate giants because with the hassle of daily work routine, renewal date are often missed and in order to recover the domain name is a long process which could lead to loss of profit. With this option you will be informed prior to your domain expiry date and you could also select certain domains to automatically renew each year. This feature is reliable for all the important domains.
Also, we will be sending out reminder notices 90, 60, 30, 15, 3 days and 1 day before domain expiring.
6. Instant whois modification
With Reg.Asia we provide instant whois modification, you are allowed to make changes to all your gTLDs domain at once. For example, if you have over 20 domains and you have to change your email, why go through all the trouble to search each and every registrar of those 20 domains when you could consolidate with one registrar. All you need is to make one change and all 20 domains will be updated.
7. Free web forwarding/redirection
Gives you the ability to forward/redirect or frame your domain names to any other URLs or web sites on the web. If you have multiple registration of your company's domain, you can use this feature to point them all to your main site. If you have free web space or a single hosting account, you can use redirection to create simple 'mini-sites' for each of your domains without incurring any additional hosting costs.
8. Ready important features for the future:
Depending on your needs, you may also want to choose a registrar which offers other free services such as site building tools or advanced DNS capabilities.
Since you are trying to find a registrar that will accommodate your future needs, be sure to think ahead.
How to consolidate your names?
You do not need to wait until your domain is about to expire to transfer it – when you transfer your domain name one year is added to your current expiration date. Our Account Manager will guide you from head to toes. Once you have the transfer code and domain unlocked, the rest may just leave to us.
All in all by consolidating your domain names, you will have more options, save more time and not to mention no more headache. Acting as the corporate domain management division of Web Commerce Communications Limited (WEBCC), with over 18 years of experience in providing global Internet services and manages over 1,000,000 domain names all around the world, Reg.Asia is proud to be trusted by many Top brands in Southeast Asia to deliver the highest form of performance and reliability.