10 domains for BANK should not be missed in 2021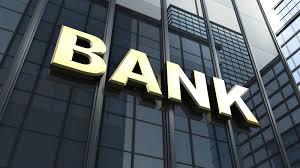 10 domains for BANK should not be missed in 2021
2020 has truly turned the lives of many upside down. 
Great year ahead! Look forward and think about 2021 
You now have the opportunity to get specialized banking industry related address for your company website at no extra cost. You can register, transfer and renew specialized banking industry domains at reduced prices.
Below following are 1-year registration prices apply during the promotion period:
RM 15 for the .loan domain;
RM 35 for the .fund domain;
RM 35 for the .cash domain;
RM 40 for the .money domain;
RM 45 for the .credit domain;
RM 55 for the .capital domain;
RM 75 for the .financial domain;
RM 75 for the .investment domain;
RM 75 for the .loans domain;
RM 800 for the .creditcard domain.
 In addition, during the period of the special offer, you will also have the opportunity to register .bank domain, it is a must for bank.
RM 5500 for the .bank domain
Also in Reg.Asia, you can register premium domains in .BANK, .LOAN, .FUND, .CASH, .MONEY, .CREDIT, .CAPITAL, .FINANCIAL, .INVESTMENT .LOANS and .CREDITCARD with a discounted price.
Please email to [email protected] indicating the domain you are interested in.