Post-Event Recap of Develop Digital Future 3.0 – New technology eliminates phishing for effective email marketing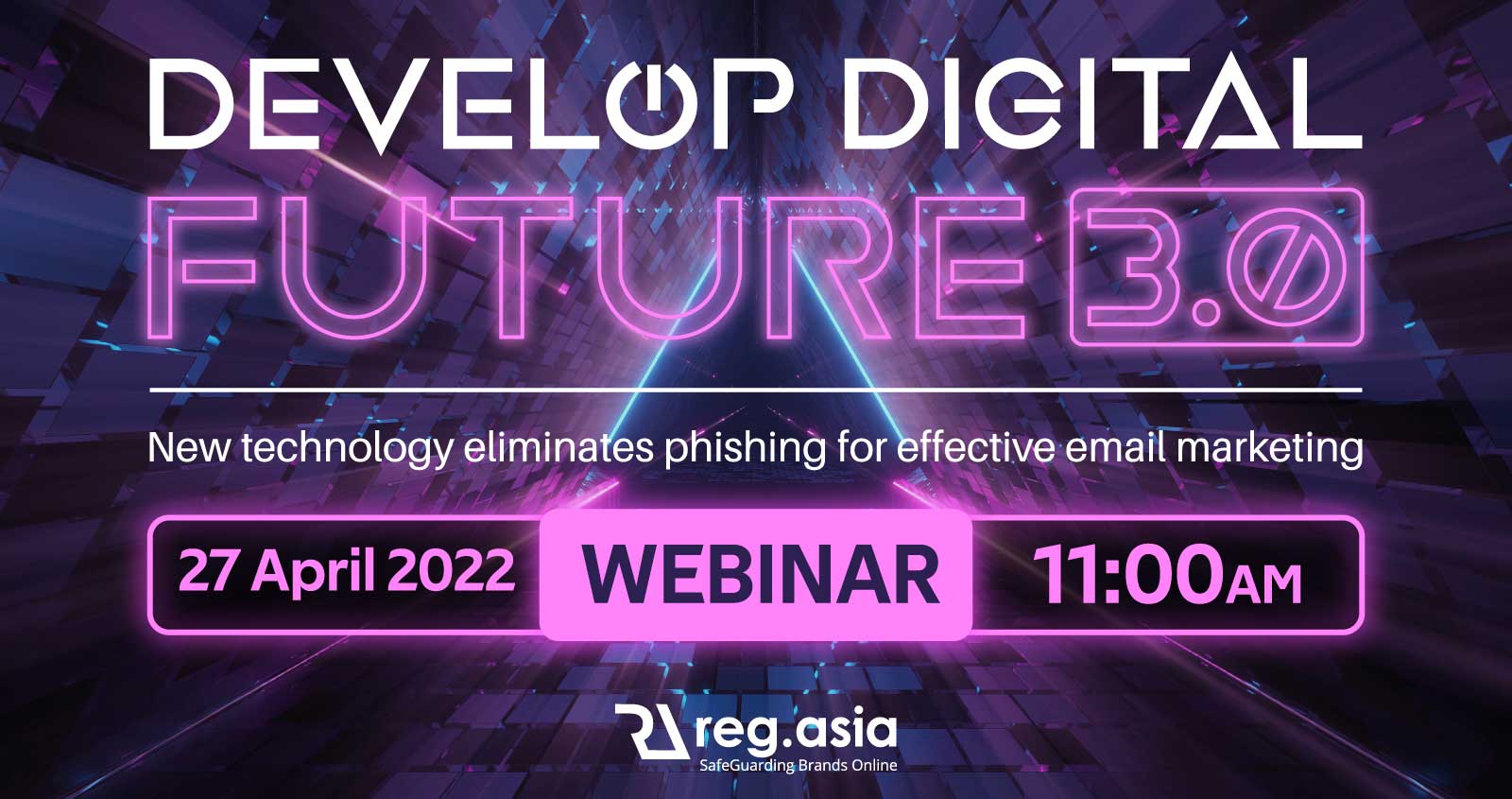 Post-Event Recap of Develop Digital Future 3.0 – New technology eliminates phishing for effective email marketing
On 12th May 2022, Reg.Asia in partnership with DigiCert – one of the leading certificate authorities in the world, organized an event named Develop Digital Future 3.0 – New technology eliminates phishing for effective email marketing. 
The event was specially introducing Verified Mark Certificate to Marketing specialists who always work with email marketing.  Our Develop Digital Future webinar event was done live via Zoom and it was a huge success! 
It was a closed event, in which approximately 44 privately invited attendees joined the event. During the webinar, the speaker –
Dean Coclin shared his valuable opinions and thoughts on the importance of VMC to email marketing. VMC is the email equivalent of a checkmark on social media, with added validation and security requirements to help protect your customers and your brand against phishing and spoofing attacks.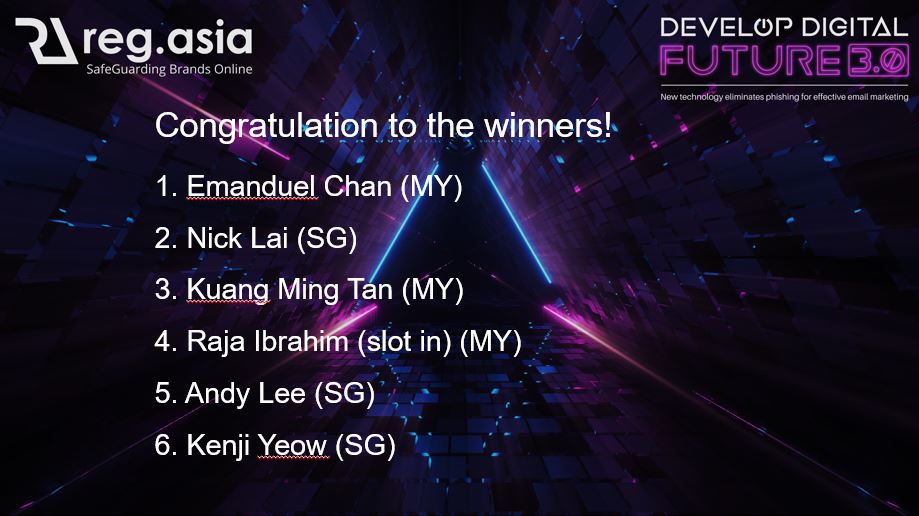 Congratulations to the winners of our quiz sessions during our Develop Digital Future 3.0! There is a total of 6 winners who answered the quickest with the correct answer.
Thanks Everyone For Making Our Webinar A Huge Success!
We'd like to thank all participants who attended and made Develop Digital Future 3.0 a success! Special thanks to our event sponsor DigiCert. We also appreciate and want to thank our invited speakers, Dean Coclin and Susan Lien for the excellent sharing. It was a fruitful webinar.
We hope you enjoyed the webinar and we look forward to meeting you again in our future event!