Upcoming Event : Develop Digital Future 3.0 – New technology eliminates phishing for effective email marketing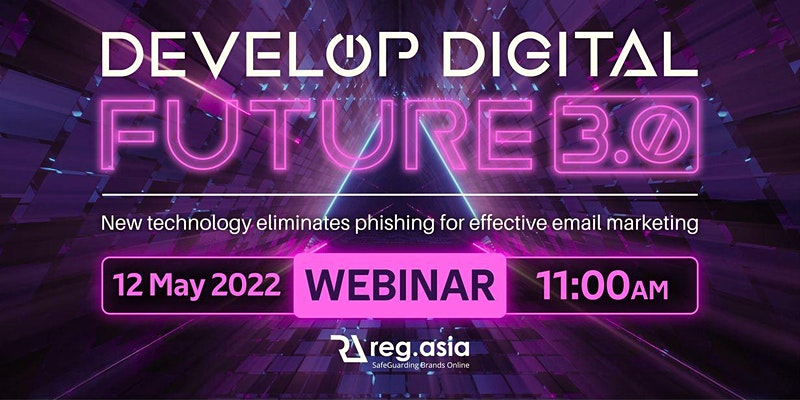 【FREE lunch vouchers will be given after the webinar & Quiz prizes to be won!!】
There's been a war for the customer inbox since email marketing was invented. Authenticity was the first casualty. Because anyone can masquerade as a legitimate company and blast an email, And everyone with their guard down can be a target. Until now, A groundbreaking, new initiative that, for the first time ever, allows you to put your mark on email marketing. Literally, it's called a Verified Mark Certificate.
As the Head of Marketing of your company, are you well-equipped for the challenges of the Digital Future? How do you stay relevant, secure and gain a competitive edge in this digital era?
Visit to https://www.reg.asia/develop-digital-future-2022/ to Reserve Your Seat.
* Limited seats, the registration will be on a first come, first served basis | Participants with successful registration will receive a confirmation email *
For any inquiries, please email to [email protected] or contact us at 018-966 6788.