.COM Registry Lock Unraveled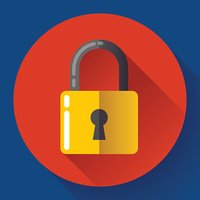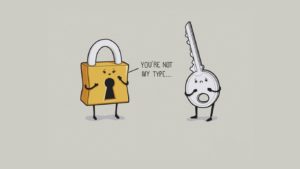 If you ever think your domain name is safe even with a top-notch SSL certificate installed, think again because these days 'Domain Name Hijacking' as they call is making a name for itself and slowly turning heads. Domain Name Hijacking in which the perpetrator fraudulently transfer, steal and alter a domain names for personal gain. This can have a significant impact on individuals and organizations whether huge or small.
What is a registry lock?
Well a registry lock serves as an extra layer of protection for your domain name from being hijacked. The lock blocks unauthorized access for changes to update, delete or transfer. Also, it would against unauthorized modifications from unauthorized person. Therefore, the verification process of the service will be conducted by offline.
A number of domain names have recently fallen victim to hijacking, including:
Facebook.com, which foiled an attempt to change its DNS servers by setting up this protection
NYTimes.com's DNS servers were changed by the SEA (Syrian Electronic Army)
Twitter.com was another of the SEA's victims
Washington Post,
Agence France-Press,
Al-Jazeera English
BBC
This is because, based on a survey done in 2010, out of 300 well-known companies there were hardly 10% of domains name equip with a registry lock. Thus with just one right move you could save your company millions worth of damages.
Here's how it works: Especially for Reg.Asia client who subscribe Registry Lock.
By locking a domain name at the Registry level, a different level of security is realized. Using Registry server-level status locks provides additional assurance for the domain name holders.
When Registry Lock is applied to a domain name, no attributes of the domain are changeable and no transfer or deletion transactions can be processed against the domain name, with the exception of renewals.
Blocks changes to DNS servers
Blocks transfer of the domain name
Blocks changes to contacts
Blocks deletion of the domain name
Who needs registry lock?
Banks and financial institutions, governmental departments, and public services
Brand owners with an active online presence
Online shops, online service providers;
Businesses that communicate confidential or sensitive information with their clients;
Owners of websites of high traffic volumes.
Websites handling sensitive and confidential information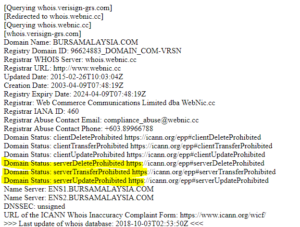 An example of our client who have a Registry Lock subscription.
Types of TLDs support:
This service is compatible with mostly TLDs like .COM, .NET, .ORG, .BIZ even including domain extensions with country-code .US, .ME, .TV, .CC, .IN, .ASIA.
If your Web site doesn't have a Registry Lock and in need for more information, contact us at Reg.Asia and we will assist in providing one for you. We will also advise you on a range of other topics including online brand protection and digital brand management.